GILI AIR
 Situated on Gili Air near the harbour, serving divers, sailors and anyone else who's hungry.
OUR FOOD
 Ranging from delicious sandwiches and burgers to finer dishes like steak and organic sausages.
OUR DRINKS
 Amazing cocktails, and local craft beers. At Sharkbites we take our drinks seriously!
Back in the day, Philipp Messner was working on the Caribbean Cayman Islands as a bartender. One day he met Esin, a dive instructor working nearby. They fell in love, got married, moved to Gili Air and opened Sharkbites.
Fast forward to today, Sharkbites is the place where the local dive instructors and dive enthusiasts of Gili Air hang out and get fed after a hard day in the ocean.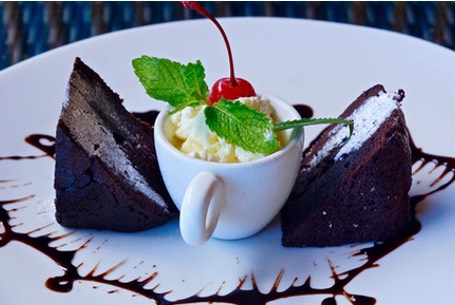 Sharkbites use organic ingredients as much as possible, do not use plastic water bottles, and are the first restaurant on the island to replace plastic straws with glass alternatives.
100% fresh Our ingredients are used when fresh.
Organic ingredients Wherever possible, we choose organic.
Great service We pride ourselves on making all our customers feel at home.
Amazing food & drinks Check out our customer testimonials.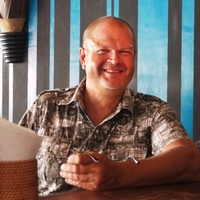 I have been living in Gili Air for two years, and I eat at Sharkbites at least once a week. Food is great, Esin and Philipp are nice, and I get to meet a lot of cool people here. I recommend my signature dish, Mr Kimmos Croque Royale.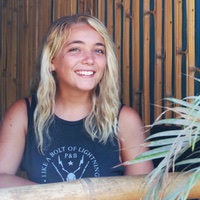 I take my food seriously. Food at Sharkbites tastes fresh and is well prepared. I recommend the Grilled chicken salad.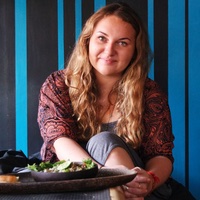 I often hang at the bar waiting for my food, I just like the atmosphere here. I recommend the a vegetarien sandwich called no one got hurt.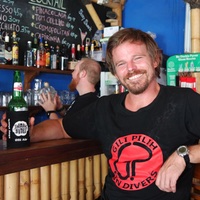 My shop is on the other side of the street, I eat here really often. Food tastes great and portions are big enough. I recommend the pulled pork sandwich.